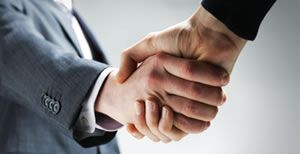 "Teisės garantas" LTD is a law firm in Lithuania who has professional lawyers team and provides all legal services to both – Lithuanians and foreign clients.
Our law firm provides legal services in a lot of fields:
Business Law in Lithuania – Company establishing, Company restructuring, reorganization, start up business.
Immigration Law in Lithuania – Temporary residence permit, working permit, Visa service, law of asylum;
Debt collection and prevention in Lithuania;
Family law in Lithuania – Merriage, Divorce, Separation;
Civil law in Lithuania;
Bankrupcy law in Lithuania;
Criminal law in Lithuania;
Labor and trades&sales law in Lithuania;
Contract law in Lithuania – claims, counterclaims, defenses replies;
Virtual office in Lithuania;
Lawyers service in Lithuania;
Insurance law in Lithuania;
Private detective in Lithuania;
Our lawyers in Lithuania have more than 8 years of experience of providing all legal advice,  assistance, representation clients in court and other institutions.
If client want to start business, our team help from the beginning and during its development. Our  lawyer give all need support to client.
Teises garantas LTD lawyers specialized in business law in Lithuania and offer a wide range of services: company establishment (start up), drafts, changes and many others like VAT registration, all taxes assistance,  payments, opening a bank accounts.
For many years Teises garantas LTD specialized in Immigration Law, and help our clients to submit all need documents for Temporary residence permit or work permit, after that, clients continue to cooperate with out law firm, and develops business further.
Our qualified lawyers works in a lot of law fields, in this case, every client gets high – quality services, privacy, and guarantees that services will be carried out on time.
We offter to choose Teises garantas LTD and start work with our law firm in Lithuania.
"Teisės garantas" Lawyer Darius Dzikas