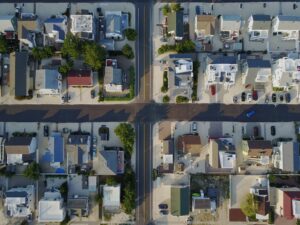 Sales contract where one party (the seller) undertakes to transfer the item (product) to another party (the buyer) the property or trust, and the buyer undertakes to accept the item (product), and pay for it the sum of money (the price).
Real estate shall be considered acording to law:
land;
buildings;
flats in apartment buildings;
the premises.
Real estate purchase and sale contract must be in notary form. The real sale-purchase contract must include the price of the item for sale. If the contract price is not mentioned, the contract considered as not concluded. Purchase and sale contracts are not covered by the Civil Code establishes the general rule to determine the price of the specified contract, based on the criteria of reasonableness and acknowledge that there is a price applicable to the contract at the time was considered to be the normal price for this area. Co-owners have the priority right to buy the share at a price and other under the same conditions, except in the case of a sale by public auction. When part of the property is sold it must be reported through a notary.
When selling the land it is also necessary to take into account people who have pre-emptive right to buy one. According to the law, pre-emptive right has:
site co-owners;
state, if the land is in a protected area;
owners of structures, buildings, installations that are in the land;
consolidation project participants, if the land is involved in the consolidation project.
It should be noted that the land sales contract must be accompanied by a plot plan when sold.